Drum Kit - Drum Components
Modern drummer set has four basic drums, and several other percussion instruments, components and accessories that are added by the need of the drummer.
Basic Drum Kit Components:
Bass drum – operated by pedal that is pressed by drummer feet.
Snare Drum – mounted on special stand
Floor tom – primary drum that sits on its own legs in front of the drummer.
Hanging toms – distributed around snare and floor tom in any configuration drummer requires.
Traditional Cymbals:
Hi-hats
Crash cymbal
Ride cymbal
Splash cymbal
China cymbal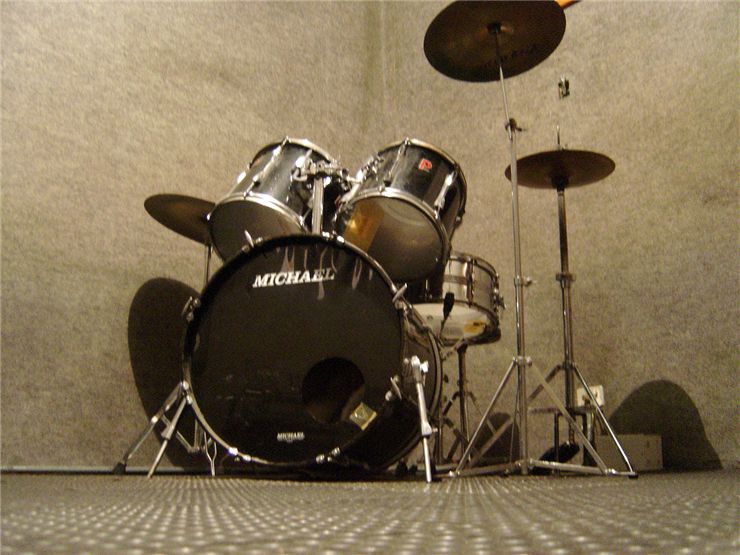 Non-traditional Cymbals:
Swish cymbal
Sizzle cymbal
Wood block
Cowbel
Gong
Triangle
Octoban
Rototom
Various Drum Accessories:
Sticks (various sub-types, including brushes and cartwheels)
Muffles
Drum Screen
Cases
Microphones
Carpets
Tuning and practice equipment
Stands for cymbals, floor tom feet, various brackets, arms, drum stand, bass drum pedal, drum key, racks on which many drum equipment can be mounted